October 20, 2010 – Marquette University – Emerging Media Graduate Class
Comet's Social Media Strategist, Laura Gainor, will be presenting to Marquette University's Emerging Media graduate class about how they can develop their personal brand and use it to effectively expand their network, share professional insights, and build their online brand.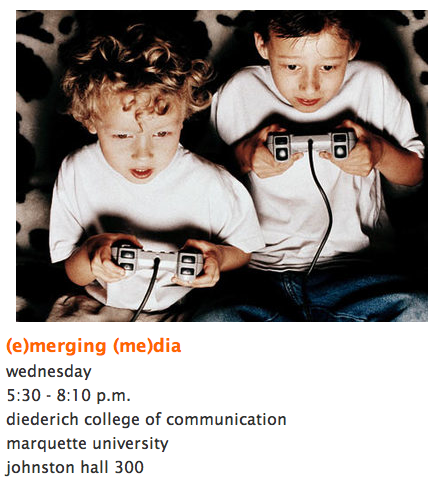 Laura will be discussing how she built her online presence through various social media channels and the strategy she used to get hired at Comet, which was featured in such publications as The Milwaukee Business Journal and PRWeek Career Guide 2010.
In addition, Laura will explain what it is to be a social media strategist at Comet, how to communicate impactful messages for clients, utilize creative photography and design, and how to choose the most effective social media channels.
The goal of the presentation is to leave the students with ideas and strategies for how they can continue developing their online presence and effectively showcasing their personal brand.
Follow the Marquette University Emerging Media students on their course website.
The Emerging Media course goals include:
Begin understanding evolving methods of media production, delivery, and consumption.
Design and create media to explicitly utilize the internet as a promotion and distribution method.
Understand the emerging media technologies, platforms and formats.
Produce and consume emerging media and think about and discuss potential strengths and weaknesses.
Attempt to predict future trends in emerging media through analysis, discussion, and research.
Identify topics ripe for project-based and academic research.